Wills and Trusts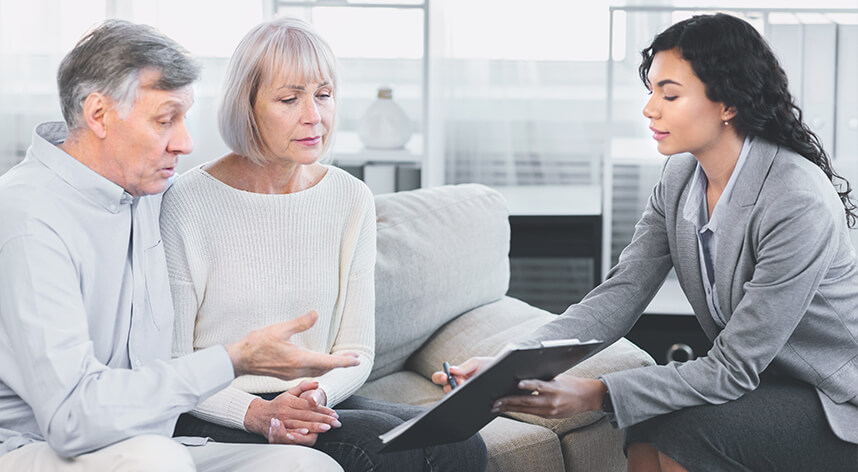 Wills
It is estimated that more than half of Americans die without a will. If you do not write a will, state law will dictate how your affairs are handled and the results may be far from what you would choose. Your will governs how your assets will be distributed after your death. Moreover, a will is especially important for parents, who may wish to use it to designate a guardian for their minor children. At StrongWealth Services, our knowledgeable staff can work with your attorney in preparing your will and any other related documents.
Schedule A Consultation Today!
Revocable Living Trust
A revocable living trust is one of the most effective estate planning tools to ensure that your assets are managed according to your wishes during your lifetime, while establishing a plan should the unexpected happen. Tailoring a trust to the specifications of your estate plan requires expert guidance. StrongWealth specializes in the management of trusts and offers experience, professional asset management and objectivity.
If you have spent a lifetime building your wealth, preserving and protecting it for your own and your family's benefit are priorities. A revocable living trust ensures that the instructions specified in your estate plan are carried out. It is something that you can do now to make sure your affairs are handled your way, including a smooth, quick transfer of your assets at death. It can also help your beneficiaries by minimizing estate taxes and maximizing their inheritance, protecting them from expensive mistakes due to their inexperience. A trust gives you control over:
How your assets are managed and distributed
Who will manage your assets and financial affairs when you cannot
Strategies for maximizing your wealth and minimizing estate taxes
A revocable living trust gives you maximum control, flexibility and independence in managing your estate during your lifetime and beyond. Unlike a will, it allows your estate to be administered by you or your trustee if you become incapacitated, and gives you full access to your assets during your lifetime. In addition, a revocable living trust can provide privacy compared to a will that goes through probate and is made part of public record.
We provide the following services:
Professional investment management of your assets
Custody of assets and collection and disbursement of income
Complete recordkeeping
Continuity in the event of illness, incapacity or extended absence
If you think a revocable living trust might be right for you, make sure you have competent legal, accounting and financial advice. The plan should be tailored to your individual circumstances. Many attorneys can draw up a will or revocable living trust, but it is best to use lawyers who specialize in estate planning. StrongWealth trust division can help you develop an estate plan to fulfill your special requirements.
Testamentary Trust
A Testamentary Trust, also known as a Trust Under Will, is created by your will and receives your assets upon settlement of your estate. It is designed to accomplish any vision you have for the future – providing income for your family, directing funds for a child's education or leaving a lasting legacy to your favorite charity. It can help protect your estate and provide for your loved ones by the following services:
Professional management of assets
Peace of mind for those whose heirs are inexperienced or otherwise unable to care for the family's investments
An impartial third party to manage and distribute assets
Recordkeeping and accounting to beneficiaries
Special Needs Trust
These trusts, called Supplemental Needs or Special Needs Trusts, provide for additional or special services and treatments for individuals with disabilities and preserve their government benefit eligibility. Parents should consider setting up a Special Needs Trust when drawing up their wills. Individuals with disabilities are likely to have long-term medical or support needs, and the Special Needs Trust can be a vehicle to supply the funding to provide lifetime quality care. There are many complex issues involved in setting up a plan for the future of an individual with special needs that must be handled correctly. StrongWealth provides the expertise in handling these types of trusts.
Irrevocable Life Insurance Trust
An irrevocable life insurance trust can be structured to purchase life insurance on your life and provide estate tax-free funds for heirs at your death. Your family may use these life insurance proceeds to purchase assets from your estate (perhaps to transfer a family business under a prearrange buy-sell agreement) or to simply provide liquidity to pay estate taxes.
Irrevocable life insurance trusts must be structured properly, and premiums must be paid according to several stringent guidelines. StrongWealth has the experience and expertise to handle these types of complex trusts.